5 Ways to Increase Online Orders Using In-Store Marketing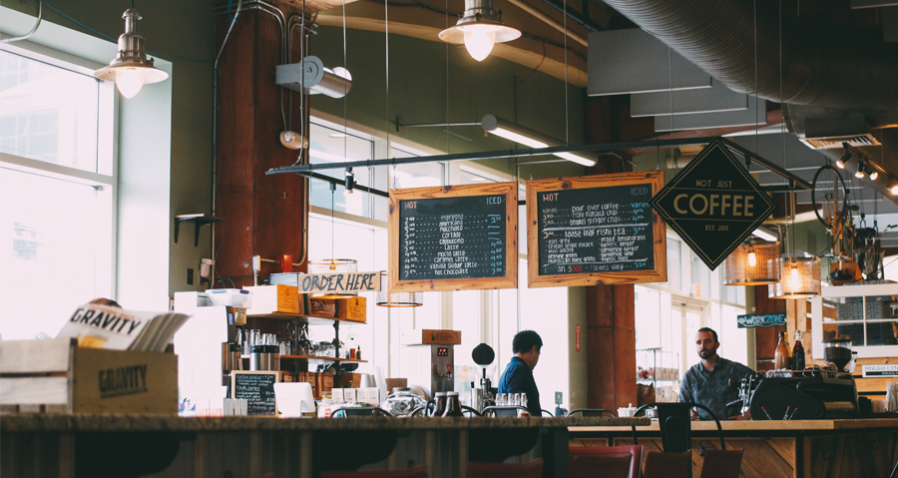 Making the move into an online ordering system to help your overall food business can be daunting. There is one thing you should do first when you start online ordering. Whether you're a takeaway, restaurant, deli, or cafe — ask yourself, why didn't I do this earlier! Next, start to consider this — how do I increase online orders using in-store marketing?
So, I know you've just asked yourself that important online ordering question. Now, we're going to help you get started with the 5 best ways to increase online orders using in-store marketing.
These 5 creative restaurant marketing ideas are simple, many you can start today, and every one of them is proven to increase your online orders through your online ordering system, website, or app.


Top 5 Tips to Increase Online Orders using in-store marketing

Use these in store marketing ideas to promote your ordering website and app


1. Every store has regulars & your staff know them
Your staff are best placed to recognise your regulars and promote your online ordering system to them. Train your staff to promote your online ordering and watch as they tell customers all of the great reasons as to why they should be ordering from your online ordering website. Remind your staff why it benefits them — happy customers = happy staff 😀


2. Make your customers say WOW
Word of mouth marketing is 10 times more effective than traditional marketing and advertising. So turn your customers into your biggest brand advocates! This could be as simple as a separate collection point for online orders that allows your customers to skip a long queue.


3. Restaurant Marketing is key

What does an effective in-store marketing campaign look like? It includes techniques like merchandising, displays, sampling, media advertising promotions, and coupons. For your restaurant, takeaway, convenience store, or deli — this could include handing out flyers with every order placed, click & collect store signage, and posters & stickers promoting your special offers. Make sure to add your online ordering details & offers to the bottom of your till receipts.


4. Give your customers a reason to download your ordering app NOW
Customers are obsessed with convenience. Have short lead times and ask your customers in the queue to order online "Hey do you know you can skip this queue if you order online"?


5. Have a customer loyalty program

Give your customers a reason to order online from YOU. Customers will be more inclined to order from somewhere that rewards them for their order frequency. Promote the loyalty program that your online ordering software gives you. Place your leaflets and posters in-store e.g. table toppers in the dine in area, in-store posters on the door, cards at the order collection point, and in your delivery bags etc.

So there you have it. Start using these 5 tips for more effective in-store marketing that will grow your sales through your online ordering system!
Want to learn more restaurant promotions ideas for your online ordering service?
You can also get in touch with our amazing Customer Success Team with your questions by emailing [email protected].