Thinking of becoming a restaurant franchise owner? Here's 5 things to consider in making your decision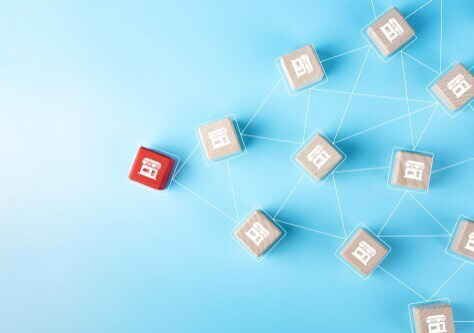 If you're considering starting up a hospitality business, one appealing option is to buy into a franchise and run your own outlet within the network of an established brand. You might even have your eye on some prominent restaurant franchises that you'd like to get involved with.
However, this is a big decision and a significant business commitment. Before you become a franchisee, it's very important to research the opportunity carefully, so you're well informed and prepared for what lies ahead.
These days, there are so many different food and drink franchises offering a wide range of products. So it can be hard to figure out which franchise would suit you best. You want to have the support needed to get your business up and running, but on the other hand you also want this to be your own business and love what you do.
To help you make this big decision, we've looked at five key things to consider when choosing the franchise that's right for you.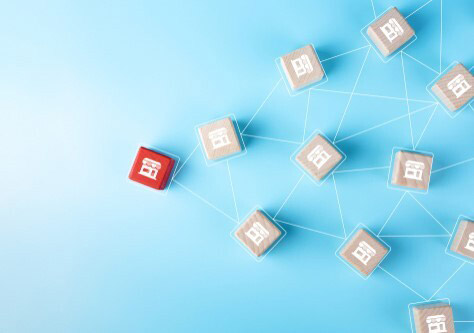 1. Products - quality and range
As a franchisee, your products are the foundation of your whole business. It's a hundred times harder to sell a product that you don't like, so make sure you research and try the products out before you consider working with a certain franchise.
As a franchisee, you won't be able to alter or change the product at all, so you need to find something that you really love and feel passionate about. And it goes without saying that you want to be selling high-quality products that are already popular with consumers. That can be proven by data in many cases.
It's also good to consider what range of products the brand has to offer. The more choice you have to sell, the easier it will be to sell those products to customers. The same goes the other way - the more niche your product is, the harder it can be to appeal to a large group of customers.


2. Support from head office
As you launch your own outlet, you will need a lot of support to get your business off the ground. From getting your kitchen or store layout right, integrating POS systems, or even recruiting and training staff, there are many areas to cover. So it's imperative that you choose a franchise with the capacity to support you in all these areas.
Have a look at the staff numbers in the head office, and consider whether that's enough people to help both you and the rest of the franchise network. If you feel the numbers are too low, you can ask the head office what outside agencies they use. This will help you understand how the company plans to support you in both the long-term and short-term.


3. Growth potential
You intend to work hard to help your business grow, but to what extent can you grow within the franchise? How easy is it to open multiple stores, and is the brand updating their products regularly?
It's well worth reaching out to any current franchisees you can find, to see how their growth is being supported by the company. With this feedback, you can start planning your long-term goals and matching them up with the company you feel would be best placed to help you achieve them.


4. Location and competition
As a business owner, you will undoubtedly be up against some stiff competition - but the last thing you should have to worry about is competition within the franchise network itself. So ask your potential franchise about how they prevent internal competition within their stores.
Good, well-organised franchises normally map out a specific delivery area for each outlet, so you don't have to worry about competition from other franchisees. This allows you to create a more targeted plan for marketing your business, as well as creating a friendly network of franchisees to work with.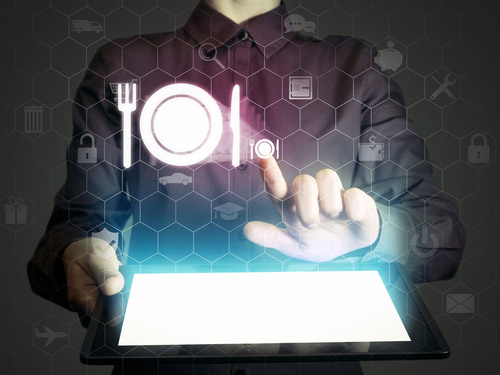 5. Technology to help you thrive
In order to run a modern outlet efficiently, you need best-in-class technology. You should have high-quality equipment for your staff, your online ordering system should be simple and straightforward for your customers, and your customer loyalty system should be painless and easily redeemed by the customer.
Ask your potential franchise about the tech developments in the company over the last five years, and double-check with the other franchisees to make sure that the technology works well for them. As a business owner, technology will help your business thrive, so make sure the brand's systems are of a high standard before taking that leap.


Weighing it all up
For anyone thinking about becoming a franchisee and running your own outlet, there's obviously a lot of things to consider in choosing the right franchise. The five areas covered here are crucial, while there are also other important factors around finances and the specifics of the franchise agreement. They also need to be analysed in detail.
Before making that leap, you need to be up-to-speed on all aspects - the business opportunity as well as potential downsides and risks. Ultimately, it's about weighing up all the different considerations and judging whether a particular franchise is the right fit for you.


The Flipdish online ordering system brings many benefits for hospitality chains and franchises