How to get a 5 star food hygiene rating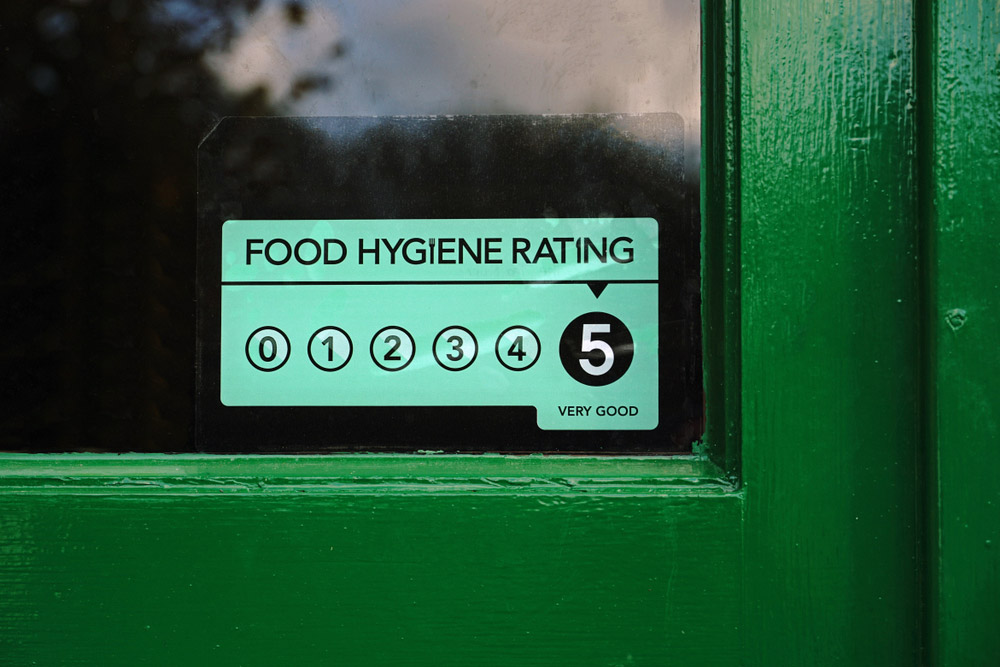 Maintaining excellent food safety and hygiene standards is a priority for any restaurant. But with competition so fierce at quick service restaurants, many operators are thinking about how to get a 5 star food hygiene rating.
Consumers demand high standards and according to research, the majority wouldn't consider dining at a restaurant that falls below par.
The Caterer reports that 75% of respondents to a survey on food hygiene ratings said they would never eat in a restaurant implicated in a food hygiene incident, and 61% wouldn't eat at a takeaway that had a rating of two stars or fewer.
Let's explore the importance of maintaining an excellent rating in more detail and reveal some tips to help you gain and maintain an excellent rating and build a fantastic reputation for cleanliness.
Why is a 5 star food hygiene rating so important?
As a restaurant owner in the UK, it's important to understand the importance of a good food hygiene rating. Not only is it required by law, but it's also essential for maintaining a good reputation and keeping customers safe.
A good food hygiene rating shows that your restaurant is following proper food safety procedures and that you take the health and well-being of your customers seriously. Customers are more likely to dine at a restaurant with a high rating, and it can also increase your restaurant's credibility.
A poor rating, on the other hand, can be damaging to your business. It can lead to lost customers, negative reviews and even legal action.
Ratings are available publicly and must be displayed in your restaurant, so it's vital for your reputation that you maintain an excellent rating and don't let standards slip.
How to get a 5 star food hygiene rating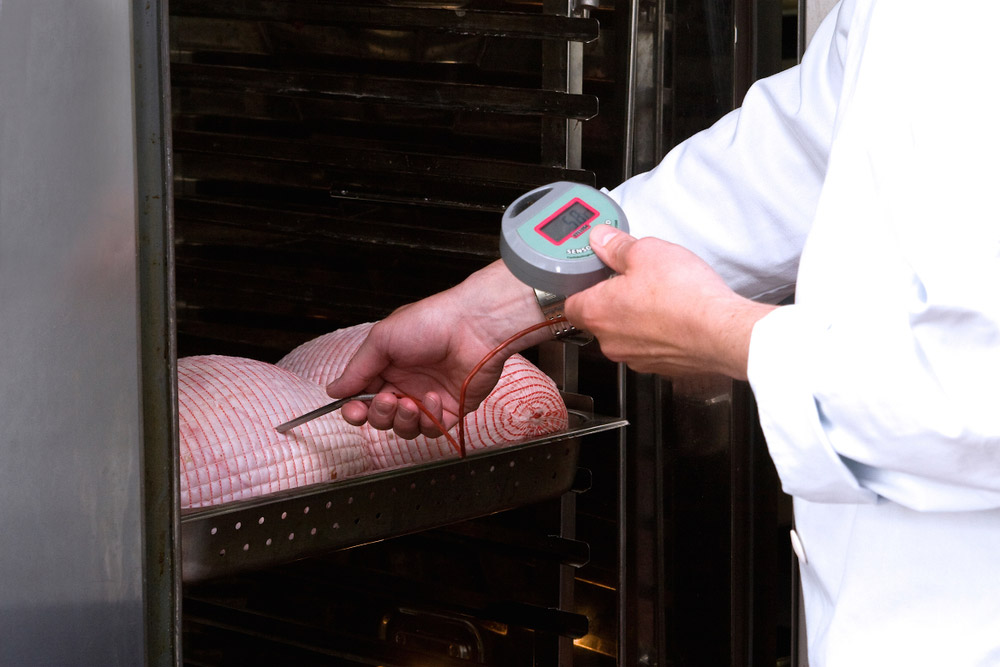 Here are some tips for achieving a 5 star food hygiene rating:
1. Write a thorough HACCP plan
A HACCP (Hazard Analysis and Critical Control Points) plan is a systematic approach to identifying and controlling potential hazards in food production. It forms the foundation of any food safety management system.
A HACCP plan lays out a procedure for crucial processes such as conducting a hazard analysis, determining the critical control points (CCPs) – the points in the process where hazards can be controlled or prevented – and establishing corrective actions.
It is important to note that a HACCP plan should be tailored to your specific food production process, facility and products. It should be written with the help of a professional with expertise in food safety.
2. Provide excellent staff training
Proper food hygiene training is essential for all staff, from the kitchen staff to the front-of-house staff. This includes training on food handling, food storage and food preparation. Make sure that your staff understand the importance of food safety and that they are following proper procedures every single day.
3. Keep your kitchen spotless
A clean kitchen is essential for maintaining a good food hygiene rating. Make sure that your kitchen is cleaned regularly and that all surfaces, equipment and utensils are kept clean. This includes the floors, walls and ceilings, as well as any equipment such as ovens, fridges, and dishwashers.

Daily cleaning checklists can help your staff stay on top of every job and ensure they don't miss a spot.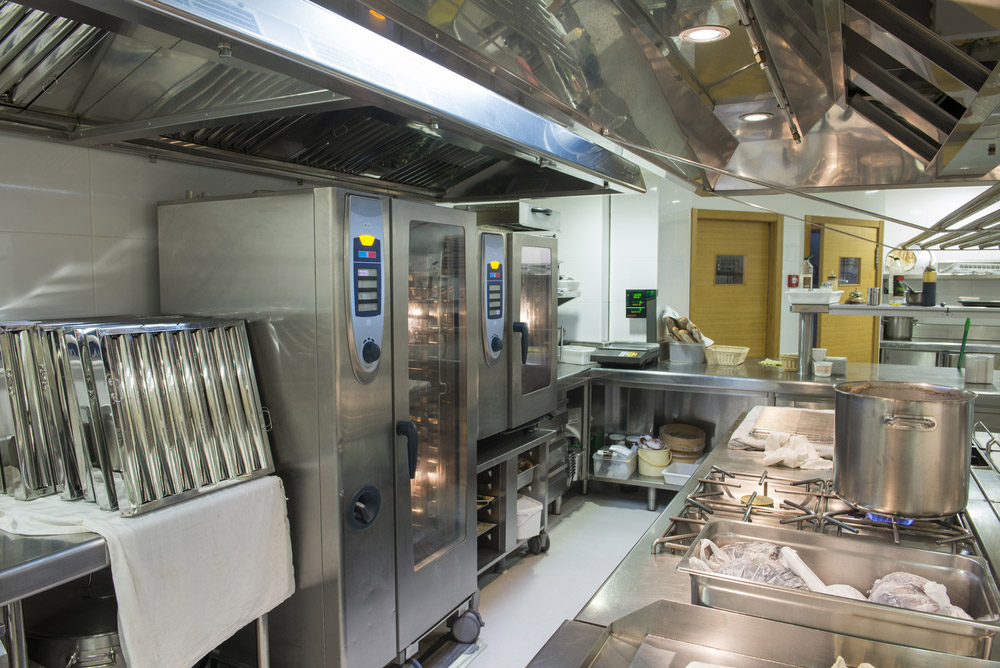 4. Store food properly
Proper food storage is crucial for maintaining food safety. Make sure that all food is stored at the correct temperature and that raw and cooked foods are kept separate. This includes storing food in the correct containers, rotating stock and labelling it clearly with production and best-before dates.
5. Follow food safety regulations
It's important to follow all food safety regulations and guidelines. This includes keeping accurate records of food storage and preparation, as well as making sure that all equipment is properly maintained.
Keeping accurate and up-to-date records has a number of benefits. Not only does it keep your team engaged and active in maintaining high standards, but the health inspector will love it too. If you can quickly produce thorough records of your food safety measures, it makes their lives much easier and puts you one step away from that 5 star food hygiene rating.
6. Regularly review and improve
Regularly review and improve your food safety procedures. Make sure that you are keeping up with any changes in food safety regulations and guidelines. This includes regular checkups and audits of your food safety procedures.
7. Use technology
Modern restaurant POS systems often have built-in food safety tools that transform the process of carrying out and documenting your food safety efforts.
With features like automatic temperature monitoring, digital cleaning checklists and easy access to documentation, technology can take the tedium out of maintaining excellent health and food hygiene standards.
These tools can make it much easier for your team to carry out their daily cleaning tasks and they also make it easier to find the right documentation when the health inspector calls.
Gain peace of mind with a 5 star food hygiene rating
By following these tips, you can increase your chances of getting a 5 star food hygiene rating. Keep in mind that the rating system is a continuous process and you should be always monitoring and improving your practices. Your aim should be not only to achieve the top rating but to maintain it consistently over time.
By keeping rigorous records and continually training your staff, you'll run a more efficient and hygienic restaurant, give a boost to your reputation and you won't get that nagging worry when the health inspector suddenly turns up!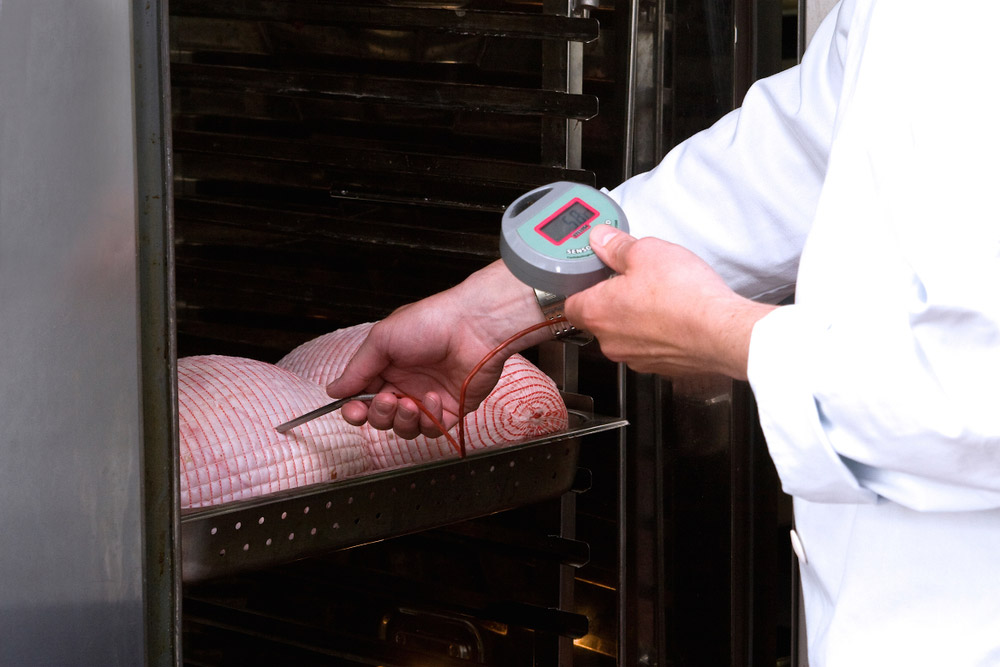 Get digital tools to help you maintain impeccable food hygiene
Talk to sales