Conversion rate: How to increase it and drive up your online sales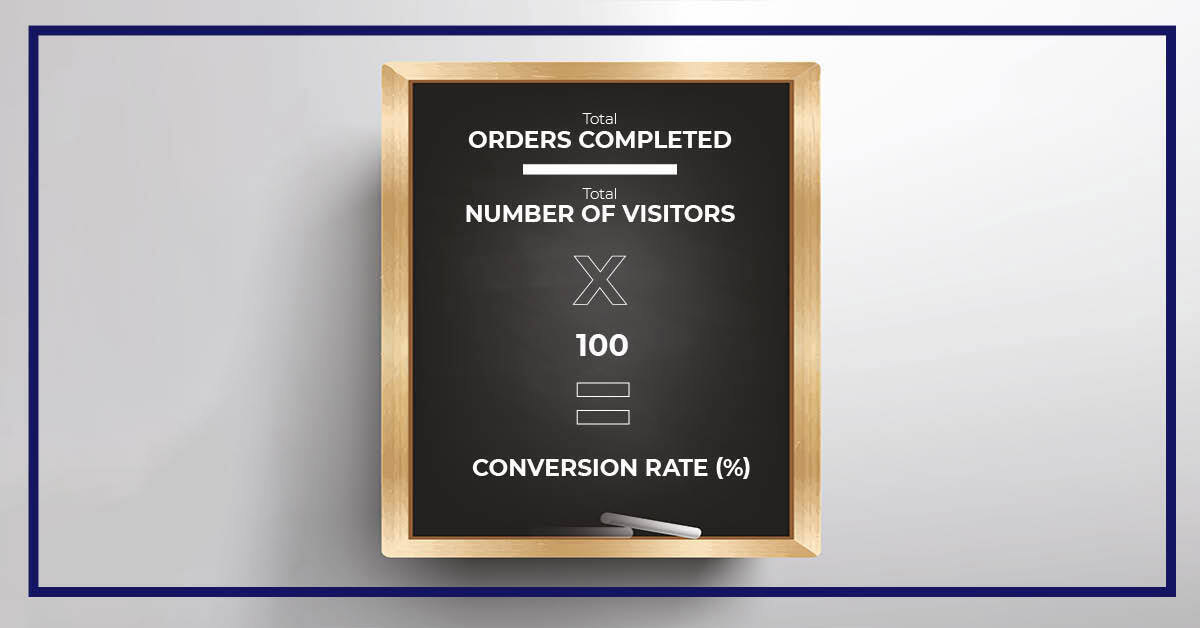 Conversion rate is a crucial metric for understanding how well a website or app is performing, as it has a huge effect on sales and revenue.

It provides evidence of how successfully a brand or business is able to use its online presence to convert visitors into paying customers.


Definition and effect: A quick recap
Recently on our blog, we looked at the definition of conversion rate and why it's so important. We recommend taking a look at that post, but here's a quick recap...
For the purposes of digital food ordering, the conversion rate is the percentage of your website/app visitors who place an order.
Here's the simple way to calculate a conversion rate:

Improving the performance of your website or app should be reflected in the conversion rate rising over time. And increasing your conversion rate, even by small percentages, can have a dramatic and exponential effect on revenue.
So, naturally enough, the next question is how to up your conversion rate. It's really all about identifying key areas for improvement to your website and then making those improvements (we'll concentrate on websites here, but many of the same principles apply to mobile apps).
SEO experts, Moz, explain that conversion rate optimization is simply finding out why visitors aren't converting and then fixing it. By doing this, the goal is to turn a higher percentage of your website visitors into buyers - therefore upping the conversion rate and increasing sales.


The user journey
There's a lot of science and analysis in this area, with major e-commerce companies investing heavily in identifying their typical user journey through their websites, to identify areas for improvement.
A user journey map (or customer journey map) is a diagram that visually illustrates the user flow through your site, identifying key interactions and touchpoints along the way. It's a helpful tool, as you're looking at your website from the user's perspective, to address the overall user experience design and optimization.

With online food ordering specifically, and with the focus on maximizing the conversion rate, directing users to your website menu is key. So you want to promote the menu by displaying a prominent button or link to it at every stage, particularly on your homepage.
It sounds like a very basic point, but website visitors can only place orders once they reach the menu page, so the user journey should be geared towards bringing them to it. Remember that this is a main business goal of the entire website, so all roads should lead to your menu!


Website design and user experience
Your website design is really how you bring the user journey to life. It's always important that the user experience on any sales-oriented website is smooth and simple, so it should be easy to browse and navigate around the site. That's achieved with highly focused, user-centric website design.
Appearance is important here of course. So make sure your homepage and all other areas of your site look great, as first impressions really do count. Strong, fresh visuals can show your brand in a positive light.
Fast loading speed on your website is imperative too. People have very low tolerance for a slow, frustrating experience on a site and even small delays can cause visitors to bounce off, probably moving on to your competitors. With fast loading speed, users are much more likely to stay on the site and complete transactions.

A strong overall website design, with a positive user experience, is sure to have a strong impact on conversions. And the natural flow through the site, or typical user journey, should bring them to the menu where they can order. That means keeping those buttons or links to it prominent on various pages, without being intrusive or overbearing within the site overall.


Content that engages users
Along with strong design and user experience, high-quality content on your website can keep users engaged and interested. Try to provide content that helps the user and reflects positively on your business.
Your homepage copy can tell a little about your brand and provide other essential information, helping to give that strong first impression. An image gallery section can build on that, while publishing a regular blog with news and updates about the business can build engagement. For more, check out our content ideas to improve a restaurant website.
As you roll out more content and improve the site, always keep your focus on conversion. While good content also enhances your brand, you're still ultimately striving to drive more orders by directing users to your menu.
Therefore, if you publish a blog post or add another section to the site, try to promote your menu whenever possible and include a call to action or button directing users to order. They won't navigate to it every time, but by giving it prominence you're increasing the odds, which can drive up the conversion rate.


The menu - make ordering easy
Having successfully brought the user through to your menu, therefore achieving the main goal of your whole website, you don't want them to drop off at the final stage.
Every small detail of the user experience is crucial at this stage - if anything is unclear or confusing you risk losing orders. Therefore, the menu should be excellently presented, easy to read and follow, and include appealing photos of your dishes (a final marketing push!).
Break down your menu into logical categories. Make sure it's really easy and intuitive for customers to browse, see their options and place their order. A dynamic basket can display the full order and total cost, refreshing instantly when items are added. Then a quick and seamless payment process is the final element to securing a conversion.


Small details, big results

The importance and benefits of increasing your conversion rate are obvious - it can lead to thousands in extra revenue every month. What's more, achieving this usually doesn't involve major expense on marketing campaigns.
It's more about being smart and strategic, by identifying and addressing key pain points and areas of the user journey that can be optimised. Focusing on small details can produce very big results.


Get more online orders and grow your business with Flipdish