Some positive industry trends emerging despite the impact of coronavirus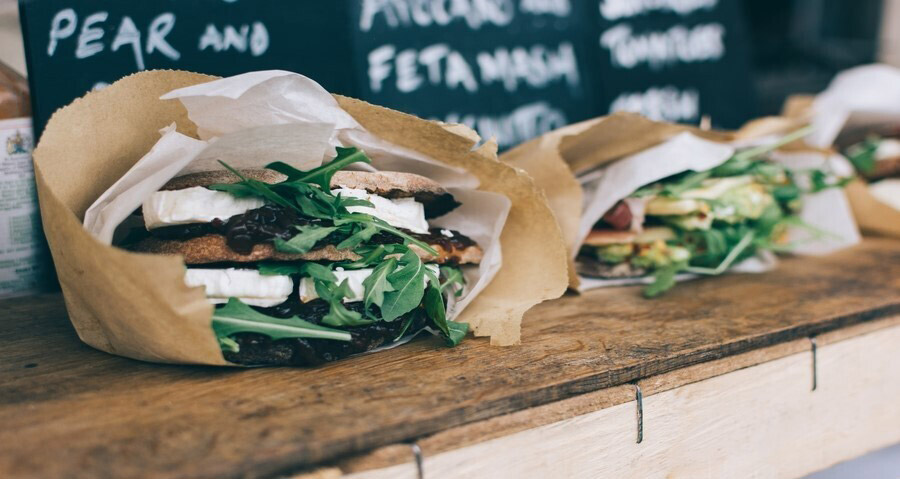 Some very positive trends are emerging in the restaurant and hospitality sector despite the huge impact of the coronavirus.
Although many businesses closed completely when the crisis set in during March, the overall decline has now stopped in some markets, including the UK, Ireland and Spain. Many businesses have started to re-open, pivoting and adjusting their services and operations to fit with the ongoing lockdown measures.
As in-dining continues to be generally unavailable, online ordering for takeaway and delivery has been going in the right direction during the lockdown.


Average order values on the rise

The other good news is that customers are typically placing larger orders during the crisis. Flipdish data shows that the average online order value per customer has increased by 36% within a month (April 8th compared to March 11th) - with the average order jumping from €22 to €30.
That's a significant increase and €30 represents a strong order value. This figure can be crucial for a business. With delivery personnel accounting for a big portion of running costs, higher order values really help to boost efficiency and margins.
This upward trend is probably due largely to people placing orders for a whole family or group more often during the crisis. After all, entire households are generally confined to the home, so group orders have become more commonplace.
Online orders for several cuisine types have increased hugely in the UK and Ireland during the lockdown. Chinese food is seeing the largest growth, followed by chippers and Indian outlets, with others also gaining.
Meanwhile, the percentage of orders placed by card has remained steadily high, now at 86%. Customers are clearly very comfortable with card payment.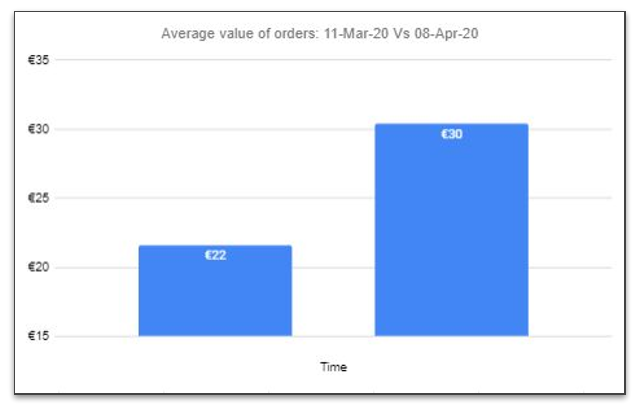 Flipdish seeing major increase in new customers
In line with these trends, many businesses are coming on board with us for the first time. New sign-ups at Flipdish are up by 60% in March and April compared with February.
These businesses are bringing their operations online and reaching out to new customers, as well as re-engaging with existing ones. Many are generating strong sales from the outset with it, allowing them to continue trading and keep staff in jobs.
So the data certainly provides hope for the hospitality industry, even as the crisis continues for a prolonged period. If your business has not tapped into online ordering yet, it is well worth considering. As the figures show, going digital really can boost revenue dramatically and get things back on track.
The graph below shows that new Flipdish customer sign-ups have risen by 60% during the COVID-19 crisis: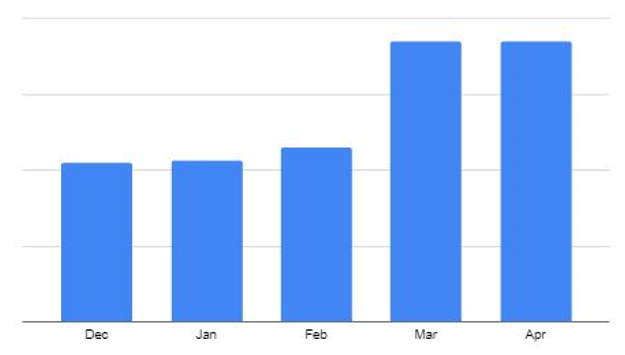 We examined these figures and many other key areas for the industry in the context of the pandemic, in our most recent webinar, 'How to pivot your hospitality business: marketing tactics to survive and thrive in COVID-19'.
A full recording and presentation slides from this Flipdish webinar can be found here




Learn how Flipdish can help your restaurant or takeaway