We're giving €120,000 in prizes this Christmas to 12 lucky pubs and restaurants in Ireland... enter to WIN!
It's hard to believe that less than two years ago, gangs of pals would don their ugliest Christmas jumpers and hit the town for the 12 pubs. It is perhaps more believable that enthusiastic participants would usually get a few pubs in, nab a chair with a back, and stay put for the night. Still, a half-hearted tradition is still a tradition and the loss of 12 pubs is one lamented by many.
Since Christmas 2019, publicans and restaurant owners have known a thing or two about loss. So, for Christmas 2021, we are offering up 12 Flipdish packages worth €10,000 each to 12 pubs or restaurants.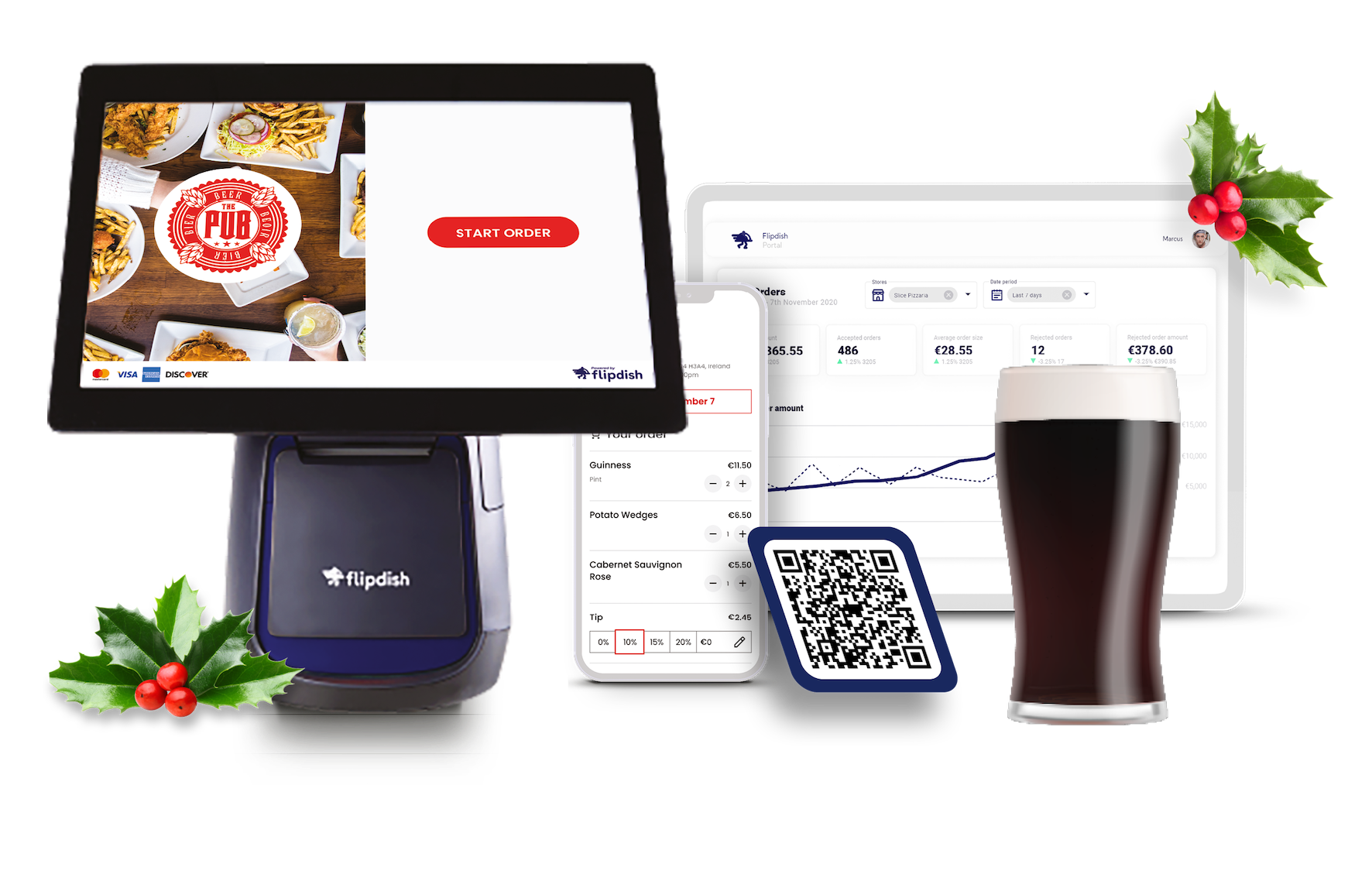 Each €10,000 prize package includes:
QR code Table Ordering with no fees*

One 15-inch Kiosk with no fees*

€1,000 of hardware and set-up

€1,000 of tailored marketing materials
The Flipdish 12 pubs competition is open to existing Flipdish customers who do not currently use both Table Ordering or Kiosks, and businesses who are completely new to Flipdish. All you have to do is fill in your details at the landing page below to be entered into the draw.

*Limits apply. See T&Cs below