6 great content ideas to improve a restaurant website
Your website is your most powerful digital asset. It should look and sound great so that anyone who visits it likes what they see and wants to buy from you. That's especially true if you use it for online ordering, in which case it's a key source of revenue as well as being the 'shop front' to showcase your business.
You can enhance your website enormously with great content, both text and visual. This doesn't have to cost much money at all and it can help the site's SEO performance, boosting your rankings in Google and other search engines.
Let's take a look at a few content ideas to give your site an extra boost.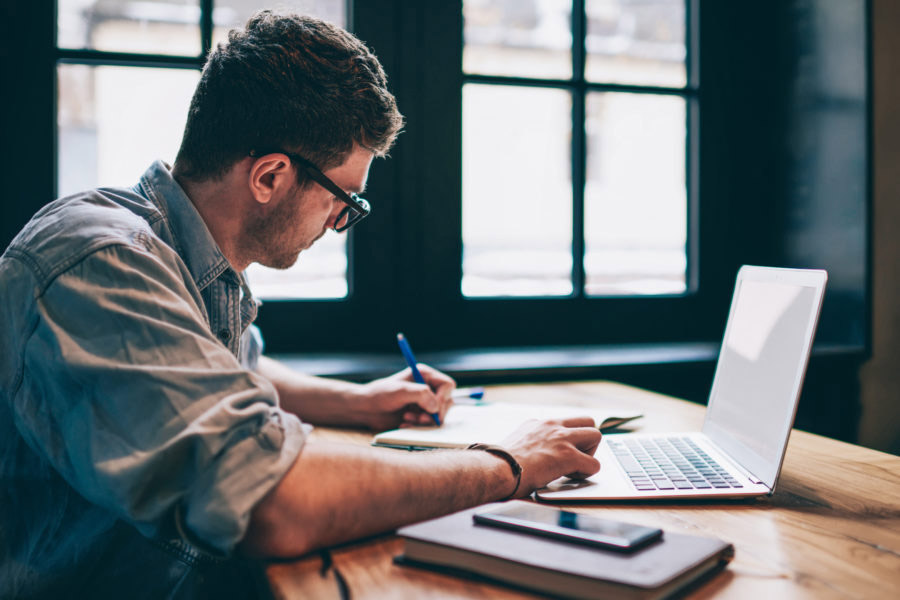 1. Spice up the homepage

The homepage is usually the first thing people see when they land on the site. The text they read and the images they see there give the first impression - and we all know first impressions count for a lot.
Look at your copy (text) and images - in most cases there's potential for it to do a better job, so you can look at updating it. At this stage, the emphasis is on giving the reader a positive overall experience, so this should be written in a personal and direct style. It can also be kept quite succinct - there's no need for long detailed paragraphs, just a snapshot of the business, who you are and what you do. This communicates your brand.
Key practical details such as opening hours, location and contact details can also be included elsewhere on the homepage. Showing a few short, positive customer testimonials provides social proof too.
In terms of images, you want to include appealing images of the business to engage visitors from the outset. If you offer takeaway services, don't miss the chance to highlight this on the homepage.


2. Tell your unique story
Your business has its own unique story and journey. Telling it brings your personality to the page, helping customers to understand and appreciate your brand. If you have a strong mission or values, include them too. This might include aspects of the food you serve and the passion that goes into creating it.
You can also introduce a personal element by including something about the owner, founder, head chef or other key staff members. There might also be something relevant to the local community to include here too, such as an interesting historical connection to the premises. This all helps to engage and connect with readers.


3. Create an image gallery
A picture paints a thousand words, as the saying goes - and that's still true in the digital age. People really engage with visuals more than text online. So why not create an image gallery on the site?
Use appealing photos of your premises, staff and signature dishes in the gallery, to entice potential customers. Always use high-quality images. You might already have a good bank of images to use here, and if not, you can easily start creating new ones and add to the gallery going forward.


4. Provide a virtual tour
Consider providing a virtual tour of your premises. If it's in a particularly interesting location with distinct character and ambience, a video is definitely an opportunity to show this off.
The video can be short (one minute or less), as that's enough to pique interest. Hiring a professional videographer for a day won't cost a fortune and the result will be a lot more professional. If that's stretching your budget too far, you can always go for a DIY production. It can be published on your YouTube channel separately (if you have one) as well as embedded prominently on the site, to give it maximum exposure.


5. Write a blog
It can be time-consuming to write a blog and many small businesses may not have the resources to regularly update it. However, it can make a big difference so you should think about what level of commitment you can give it. Maybe once a month you can share something new to show that the website is active and up-to-date.
A monthly blog post is quite achievable in most cases. It doesn't need to include a huge volume of content either, but it should of course be written to a good standard. Little bits of news about the business, new additions to the menu and information on any upcoming events can all be featured. For example, you might run a music or quiz night that you really want to promote. Don't forget that it's important to include good images with your posts, as with other parts of the site. A blog can be a great resource to continuously nurture customers.


6. Keep the menu fresh and promote it
This is of course especially important if you're doing online ordering for collection and delivery, but even aside from that, potential dine-in customers like to browse the menu. It should be kept fully up-to-date all the time with new dishes or alterations. And the menu should really sell itself by prominently displaying best-sellers and popular deals.
Your menu should always look great, with appealing images of your dishes, and providing a positive and simple user experience. Check out our recent blog post on how to create the perfect online menu for delivery and collection here.


Get a new website with Flipdish or embed our online ordering on your current site