Saying goodbye to third party food portals
Takeaway owner Vincenzo Vocella needed a solution that would allow him to leave third party food portals and grow his own brand.
Vincenzo Vocella is the owner and manager of two very successful takeaways in Dublin, Ireland. His flagship store aptly named Vincenzo's is in the suburb of Drimnagh with another located on Thomas Street in Dublin city centre. The takeaway was established in 1985 by Vincenzo's parents. In 2000, 17-year-old Vincenzo began working in the family business, offering great quality takeaway food to the local community.
Shortly after he joined the business, the trend for online food ordering was gaining pace globally, forcing restaurants and takeaways to quickly adapt. Third party food portals pitched themselves as the easiest way for restaurants to keep up and Vincenzo's was no exception.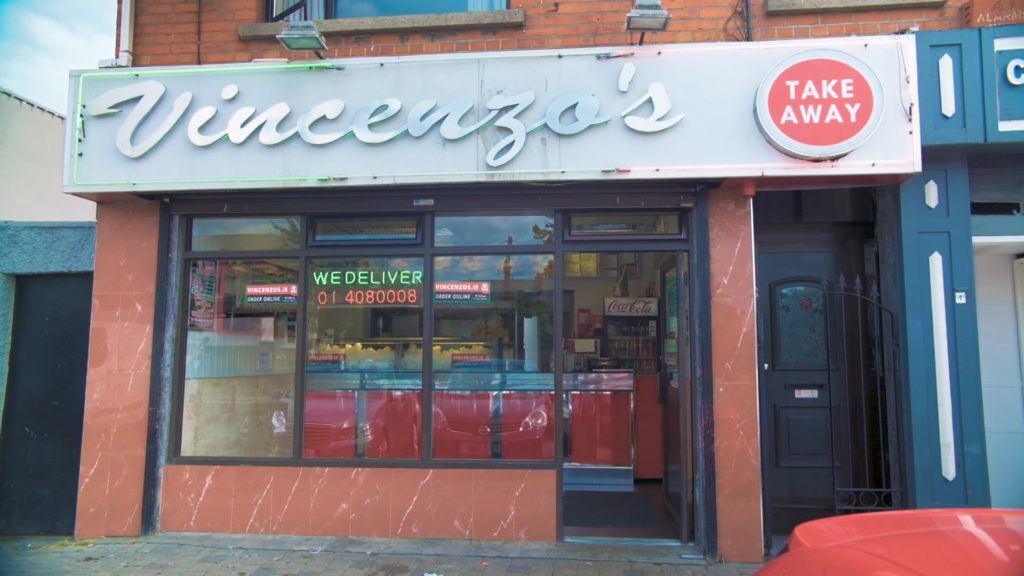 Over time, the commissions being charged by third party portals began to increase regularly and without warning, negatively affecting the bottom line at Vincenzo's.
Vincenzo needed to keep the takeaway open 7 days a week just to keep it at full capacity. Although orders were still flying in, the margins he was losing each week made him realise that the commissions he was paying to third party portals were unjustified. He was handing over up to €700 a week. He knew it was time for a change. "We were paying such high commissions that it was cutting into my wage," he told us.
Business type

Restaurant / takeaway

Location

Dublin, Ireland

Number of outlets

2

Owner

Vincenzo Vocella
Cusine type

Traditional Fish and Chips

Started with Flipdish

2018
He turned to the Flipdish online ordering platform as a solution and began to regain control over his brand and business. He got his own branded app and website where customers could find his business without getting distracted by competitors.Orders steadily grew as he marketed his brand using the platform's personalised push notifications and vouchers to build loyalty among his customers. As customer retention grew, so too did his brand and reach.
"Customers are now loyal to you and your brand. If they go onto to a third party portal they might see an offer from another business or a price difference and they are gone. If they come onto my app it's my own brand, my own offers. With your own app, they are your loyal customers." Vincenzo Vocella
In July 2018, Vincenzo made the smart move, with the help of the Flipdish customer support team, and left the third party portals for good. He was now completely independent and fully in control of his online business. He admits that he was nervous to leave the third party portals because his turnover was good at the time but he has no regrets. "The customers are coming directly to you, they are using your app, so they won't be persuaded by special offers elsewhere. If they come onto my app it's my own brand, my own offers."
Armed with a personal app for iOS and Android plus the fastest online ordering system on the market, Vincenzo could see real time results. His online orders were growing and there was a 41% increase in order volume over the past year. "For the business that Flipdish brings to me and the help I get from the team on the other end of the phone or an email, I think I pay a price that's fair," he said.
"I hope I never have to go back to a third party portal ever again!" Vincenzo Vocella
Vincenzo seized the opportunity to take full control of his takeaway business and its online presence. He hasn't looked back since.
Check out Vincenzo's website and app powered by Flipdish.