Iro Sushi uses Flipdish POS to power rapid growth
Iro Sushi is a flourishing Japanese sushi franchise which started out in and around London. The chain used Flipdish to handle their online orders but since incorporating Flipdish POS, they've gone from strength to strength.
"Since we partnered with Flipdish, we have grown." said Iro Sushi's owner Chhong Sherpa, which is somewhat of an understatement.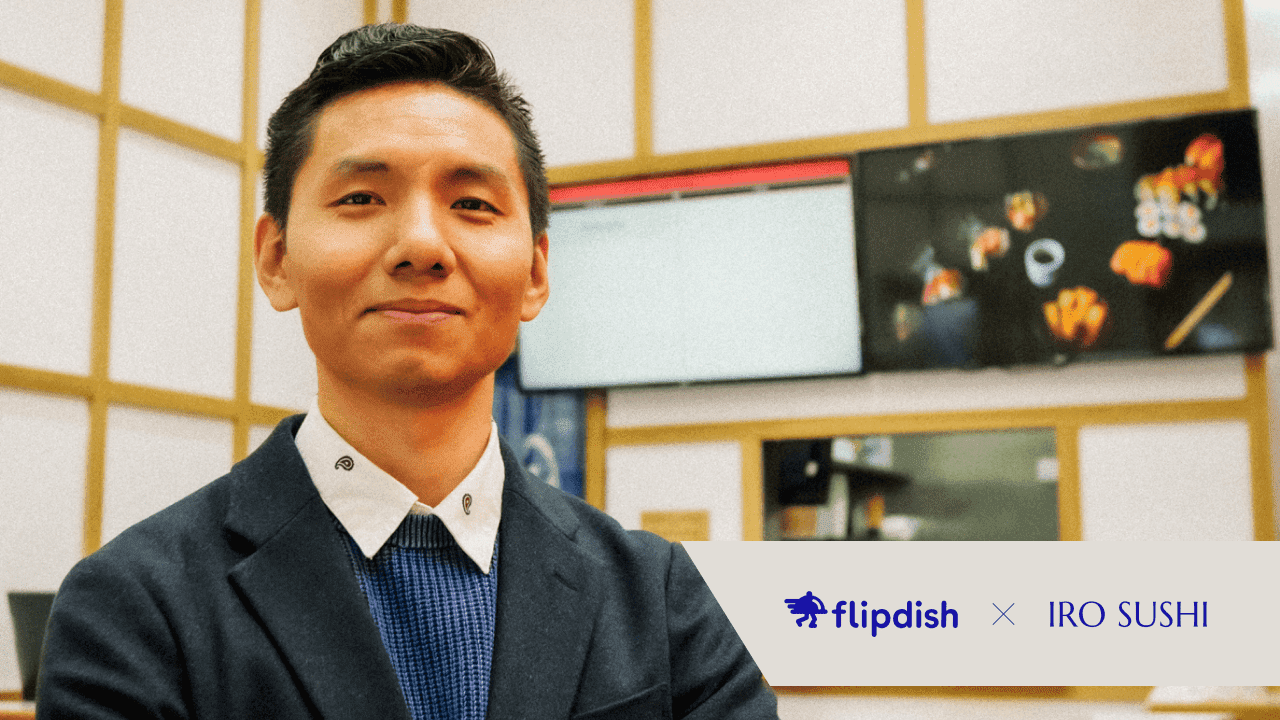 In fact, between 2019 and 2023, Iro Sushi has expanded from four to 17 stores (with an 18th opening shortly), making it a major success story during a time of rising costs and tighter margins.
Foresight has been key to Iro Sushi's success. Chhong realised that one way to stay ahead of the curve was to invest in a reliable system, one that incorporates a point-of-sale (POS) with online ordering to help manage all aspects of his business. So, he and Operations Manager, Sultan Thakur, took things to the next level by partnering with Flipdish to manage all things tech - and saw immediate results.
"Since we got this POS from Flipdish, things have gone so easily."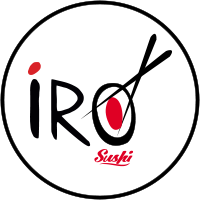 Business type

Homemade Japanese Sushi

Location

London

Number of outlets

17 (18 soon...)

Famous for

Chicken Katsu
Business owner

Chhong Sherpa
Streamlined and simplified

Flipdish's POS instantly got rid of a big headache for the team which came from juggling multiple devices and logins.
"Before we used to have 6 or 7 tablets, taking orders." Explains Chhong. "We use the Flipdish POS now. All the orders come into one place."
As Operations Manager, Sultan had found himself under intense pressure as he struggled to handle all the orders from different delivery channels that were flooding into the growing business. Here, Flipdish was also able to come to the rescue by making things more straightforward.
"When I joined Iro Sushi we did not have a proper POS. It was making me scared. Like maybe I was not doing my job right."
Fortunately for Sultan, Flipdish's POS was designed by people who've worked in busy kitchens; people who know what it takes to meet the needs of a growing franchise. In this way, Flipdish proved to be an ideal match for the burgeoning chain and by centralising the ordering process, things became much easier, much to Sultan's relief:
"Now we have all the orders coming through into one place, including Deliveroo, Uber, JustEat. And for Kiosk orders, they go there too. So, it's like a one stop for everything. So, that makes it very much easier for franchises like us."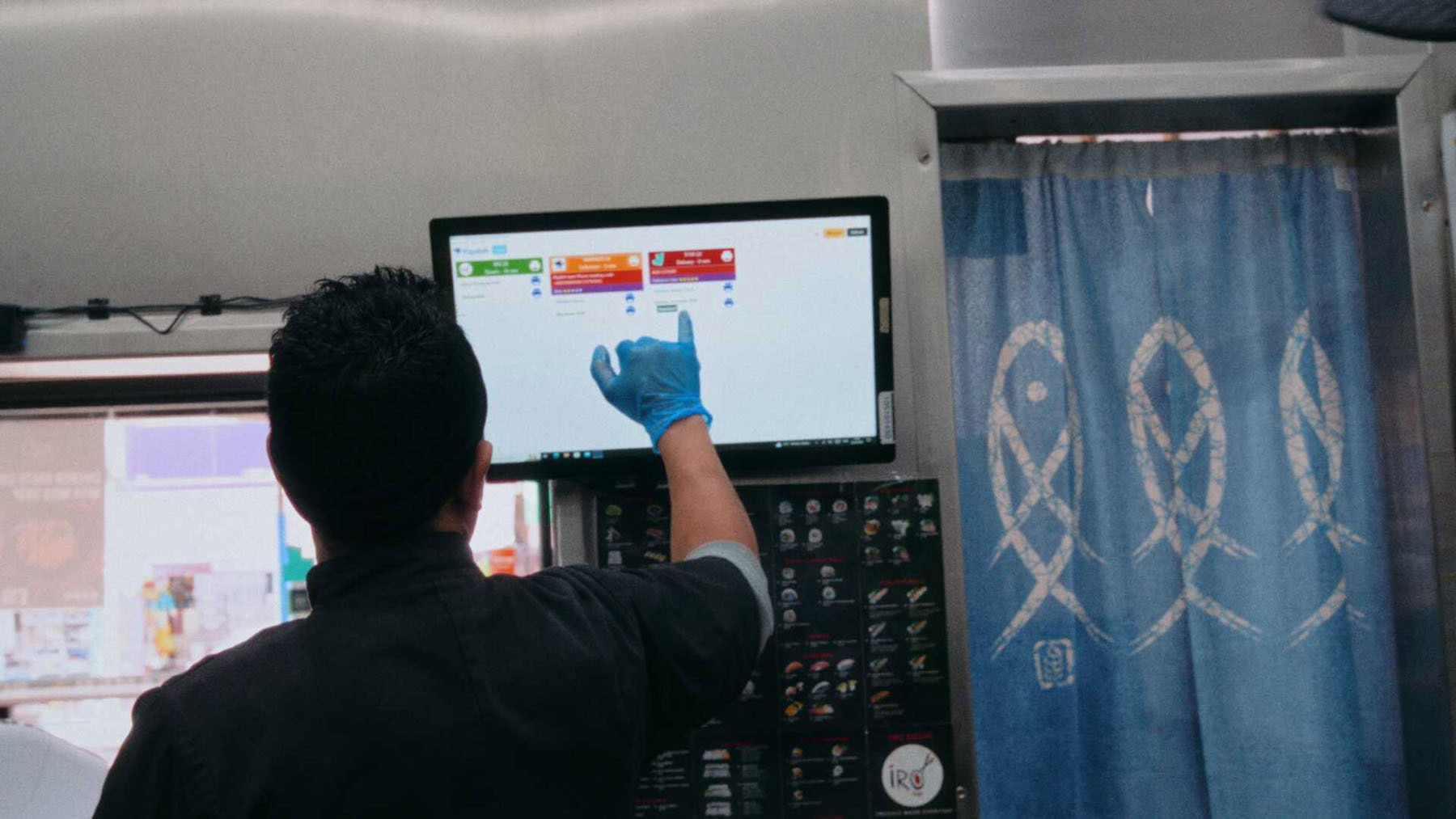 Clear, transparent ordering = better communication and less stress
By using Flipdish to connect front of house to back of house, clearer communication runs throughout every part of Iro Sushi's kitchen operations. This results in less mistakes and happier staff. Getting everyone on the same page this way was crucial, and a big factor in Sultan's decision to use Flipdish's POS was the company's KDS (kitchen display screen).
"When we got the KDS, the chef and kitchen staff's lives became so much easier. They know which order has been done; see on the screen - it's getting prepared and when it's done." said Sultan.
Now, Flipdish KDS allows chefs and kitchen staff to clearly see which orders are being prepared through straightforward colour-coded screens, making things way more transparent for everyone involved - including delivery drivers. Instead of waiting around in the store worrying about the status of an item, drivers can follow the order status on the digital screen at the front of house to see exactly when it's ready to be collected.
"The drivers in the store know when their orders are ready. That's a win-win situation for everyone."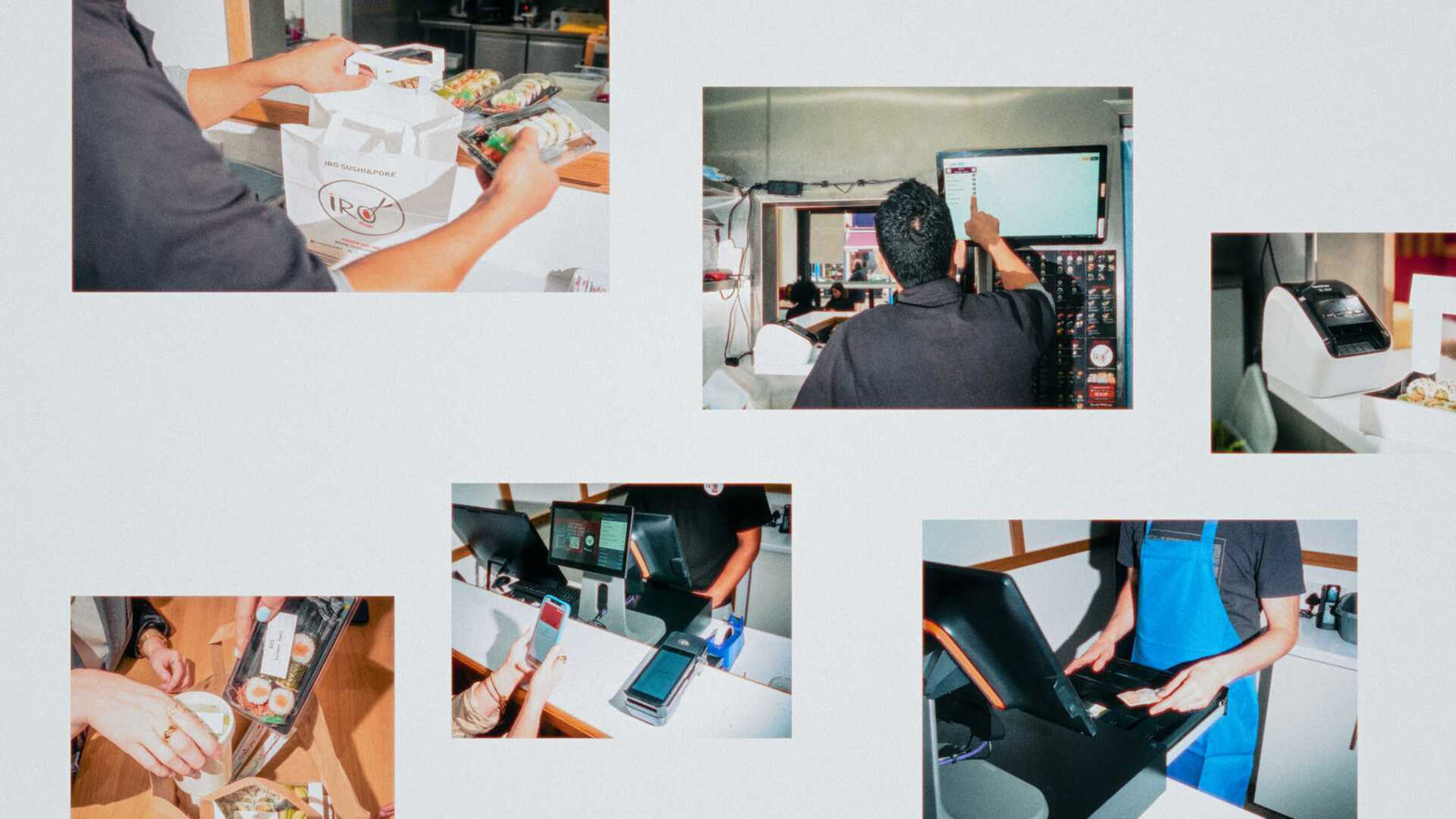 Instant updates and reports make life easier
Flipdish provides Iro Sushi with a number of other features that save them a lot of hassle, like centralised instant menu updates, allowing changes across all channels to be made from one central place.

"In terms of POS back office, if we make any changes - menus, dietary information, or if you run out of any item, it's one click and it goes everywhere. So, it saves a lot of time." explained Chhong.
With Flipdish, Chhong can pull reports together from across all his stores and study them at a glance, making business reporting more straightforward and less time consuming.
"As a franchise owner, every month I had to spend days just to find the reporting. Now, I can just click." said Chhong.
Sultan also found Flipdish's on-demand reporting made his job much less stressful as a multitude of different reports were consolidated and displayed on one straightforward hub.
"I can access all these reports from one hub. We can do the sales forecast, labour cost; we can do the inventory, we can do a lot of things. It makes things easy."
Building strong customer relationships
Flipdish POS is also loaded with features that make sure the end customer always comes first. These features make it easy to add personal touches like loyalty campaigns and Caller ID, that Iro Sushi uses to build up their customer base.
"With Flipdish, you go into the back office of the POS and there are a lot of features that are really helpful. Caller ID - if a customer calls and they're a regular, we don't need to take any information, the information gets saved. It's less hassle for the staff taking the order." as Sultan explained.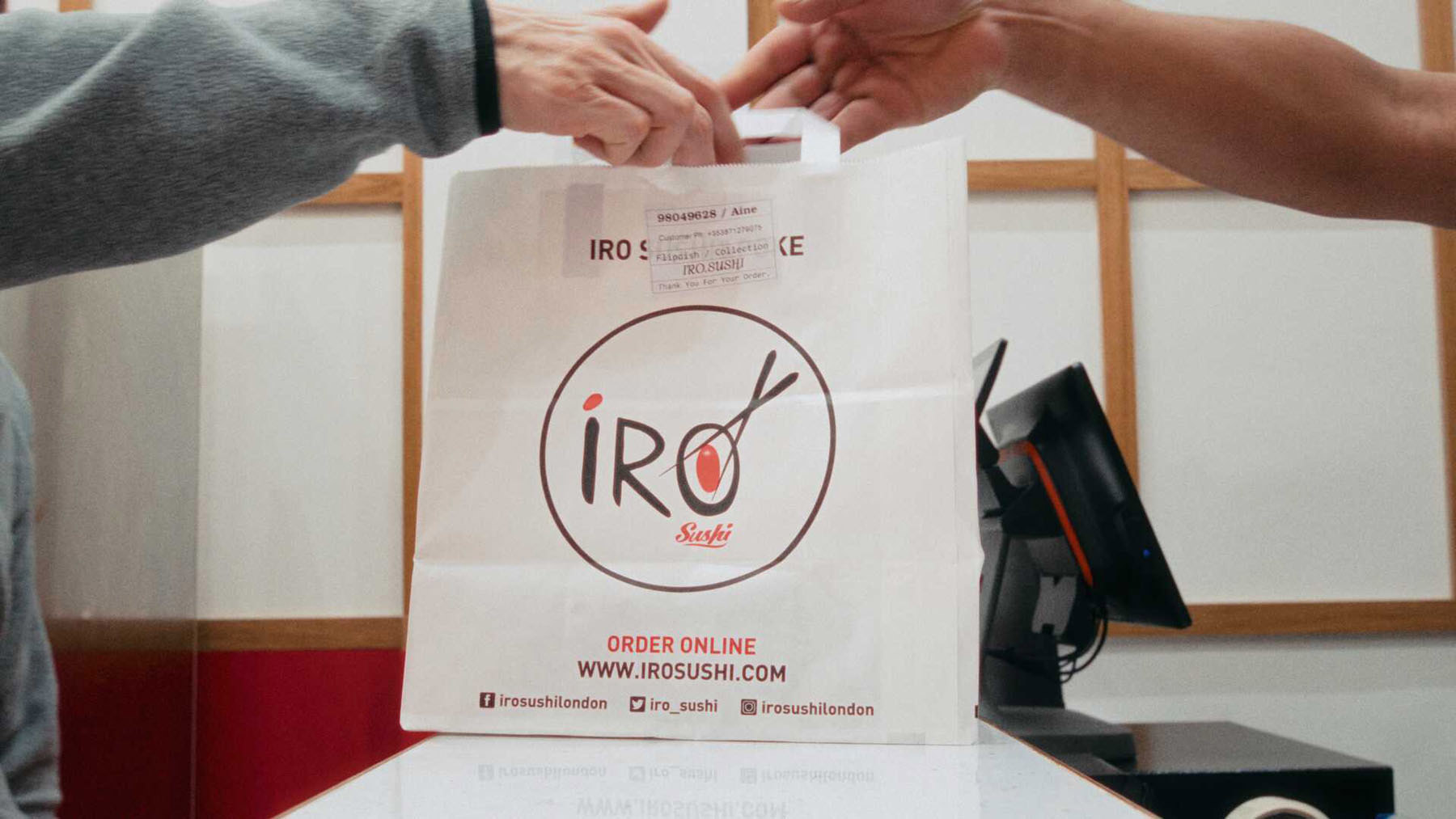 As well as being able to automatically attach a customer's name to a call and build a more familiar relationship, Flipdish also gave Iro Sushi a way of adding other special little touches - literally. Flipdish's label printer works seamlessly with the KDS so that details like order number, menu item, and customer names can then be neatly affixed to packaging.
"Labels are very helpful. Especially if customers are in a group and with big orders. Every item is separated with a name and with a description." said Chhong.

Getting the edge over competitors online

Iro Sushi uses Flipdish Managed Marketing to make every customer interaction special, even before a single order gets placed.
By working with a dedicated team of Flipdish marketing experts, beautifully designed ads steer hungry eyes straight to Iro Sushi's menu, building consideration and brand awareness.
"We use Flipdish Managed Marketing so we don't have to hire a third party company and if we have to run any promotional offers and if things change, we don't have to communicate with a third party to sync any promo campaign with the online ordering." explained Chhong.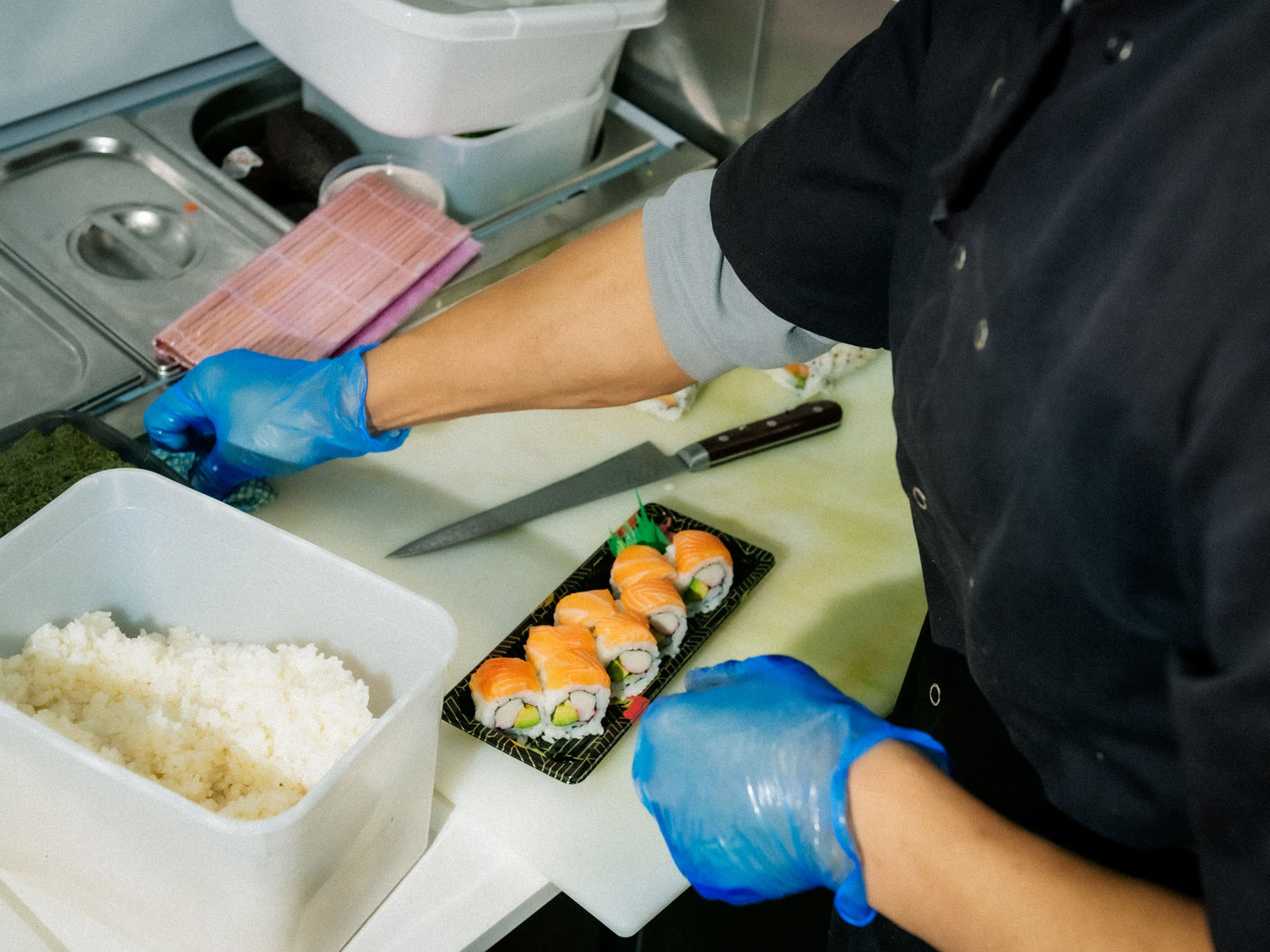 Iro Sushi didn't just get a service provider, they got a partner
For a growing independent takeaway franchise like Iro Sushi, Flipdish proved to be the perfect partner. The full arsenal of Flipdish features was deployed along with the support of a reliable and invested customer support team, to accelerate growth. Now, on the brink of opening their 18th store, Iro Sushi stands out as a major success story in the food industry.
"We stand out from our competitors because with Flipdish we've got a better system - an all-in-one system. And as a franchise owner that's what you look to invest in." ~ Chhong Sherpa Managing Director, Iro Sushi.
Ready to grow your business with the Flipdish POS system?
Talk to sales