Trusted by thousands of brands globally
Built for your business
Flipdish is designed to make hospitality businesses more successful, staff's lives easier, and delight customers. Whatever the exact requirements of your business, we've got you covered.
Pubs & Bars
Serve pub-goers safely at the table
Hotels
The perfect solution for room and restaurant service
Cafés
Increase staff productivity and eliminate mistakes
Quick Service Restaurants
Take your customer's orders. Fast
How will Flipdish fuel your growth?
Flipdish allows you to automate and customise an entire marketing program - direct from the Flipdish portal.
Loyalty
With Flipdish, everyone's a marketer! It's easy to build and customise campaigns that deliver SMS and push messages to your customers at just the right time.

We give you all the tools you need to build relationships, and turn every one of your customers into a long-time loyal supporter of your business!
Retention
Existing customers are 50% more likely to try one of your new products and will spend 31% more than new customers so it's important to retain these customers.

Not seen a customer for a while? Flipdish automates delivering discounts to customers you'd like to see again - and lets them know on your behalf.
What Flipdish data shows
The Flipdish system provides powerful marketing tools to help increase your sales and customer loyalty. Flipdish gives you built-in automated tools that keep your customers ordering frequently, and rewards them for placing regular orders.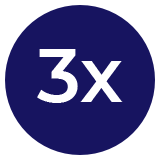 Increase conversions by 3x
Flipdish customers with mobile apps see an increase in conversion rates of up to 3x
2x more order revenue
Customers who push direct ordering and work with our Managed Marketing team can expect to double their revenues within 12 months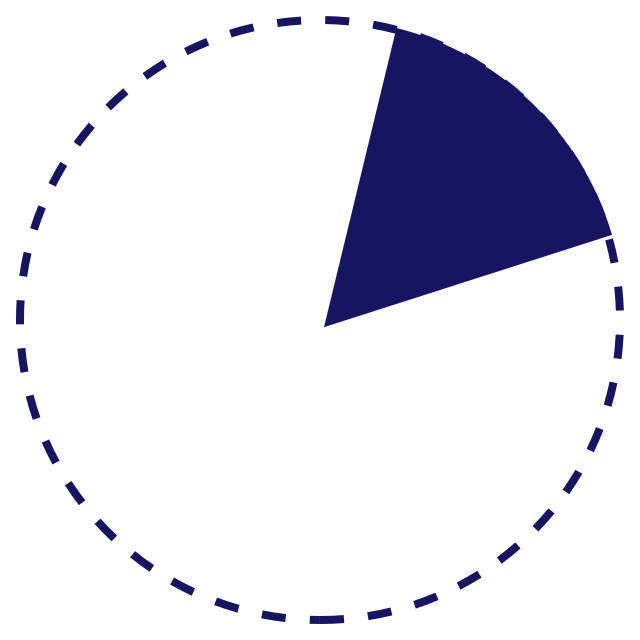 2.5x more
Customers who use Retention spend 2.5x more than those who don't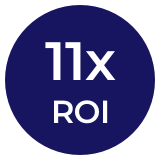 11x ROI
On average, for every pound spent on loyalty, there is a £11 return
See what our other customers have to say
Our customers are what drives us. We work hand in hand with food businesses all over the planet, helping them delight their customers and drive their brands onward and upward. But don't take our word for it. Let them do the talking.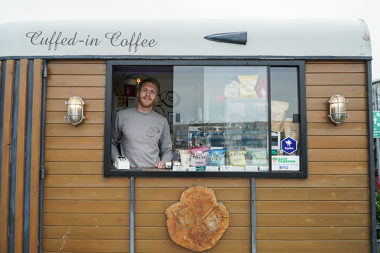 Cuffed-in Coffee
Flipdish Academy - Our Free Learning Resource
Flipdish Academy is a free, online resource that Flipdish customers can access to learn about our products and how to grow their businesses Learn from Kristian Cuffin from Cuffed-In coffee how completing the Flipdish Academy courses has developed his understanding of Flipdish products and helped his business thrive.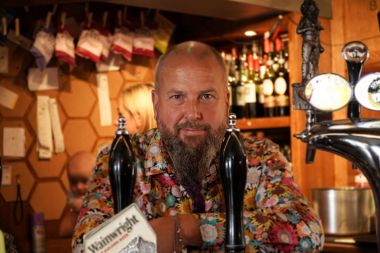 The Beaumont Arms
Table Ordering at The Beaumont Arms
Learn from David Robertson, owner of The Beaumont Arms pub in Huddersfield, UK, how Flipdish Table Ordering has been 'monumental' for his business, increasing turnover by 80%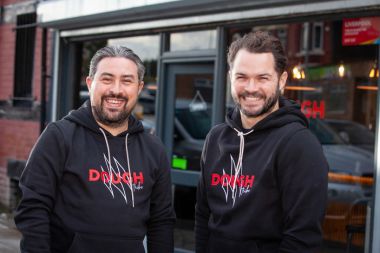 DOUGH
Multi-store Online Ordering at DOUGH
Discover how Ryan Lynch, owner of pizzeria chain DOUGH, is using Flipdish solutions to increase online orders and expand his business.