User testing
At Flipdish, we are constantly working to make our digital ordering experience better. Therefore, we run regular tests, with normal users like you, to pinpoint areas for improvement.
How do our user testing sessions work?
We'll choose a number of applicants for one-on-one user testing sessions. Each test participant will receive a voucher after completing the session, usually at a value of €30.
Due to the current Covid situation all sessions will take place online. You will receive a Google Meet online meeting link via email beforehand.
We'll record the session which includes your screen, voice, and face for note taking purposes. The recording will not be seen by anybody outside the Flipdish team. We will ask for your consent beforehand.
We'll begin by asking a few questions about your experience ordering food online.
Next, we'll usually ask that you perform 2-3 tasks on a website, app, or prototype. We will ask you some questions as you go.
It is important to stress that we're not testing you but the software. This means that there are no right or wrong answers, there are no trick questions, and we're not trying to catch you out in any way.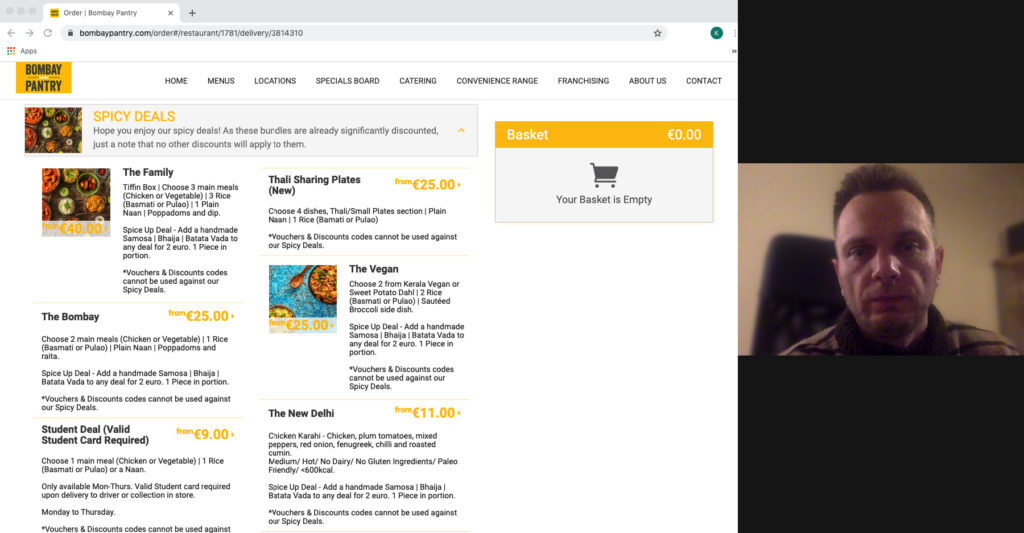 At the end of the session you will receive your unique voucher code.
The session won't take longer than 60 minutes. We're currently looking for test participants, if you are interested, apply here.