Trusted by thousands of food leaders globally
Get online fast
Flipdish is the quick, easy way to support online ordering
Now more than ever, customers use online ordering websites and apps both for convenience and to earn reward points. For your retail grocery business, having a branded website and app means more orders, more business, and enhanced customer convenience.
With Flipdish you get a website with fully integrated online ordering, where customers can place an order in just a few clicks either for delivery or collection.
Optimized for grocery shopping
Flipdish has all the features your customers will love - to make shopping with your business a pleasure: Re-order the regular shop in two taps only Payment via cash or all credit cards Choose favourites to make them easy to buy next time around Save time - no queues, no stress - just groceries collected or delivered on the customer's terms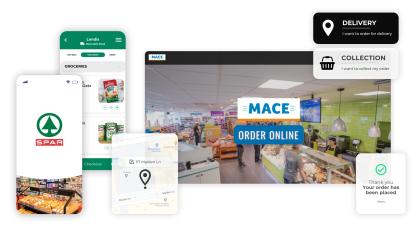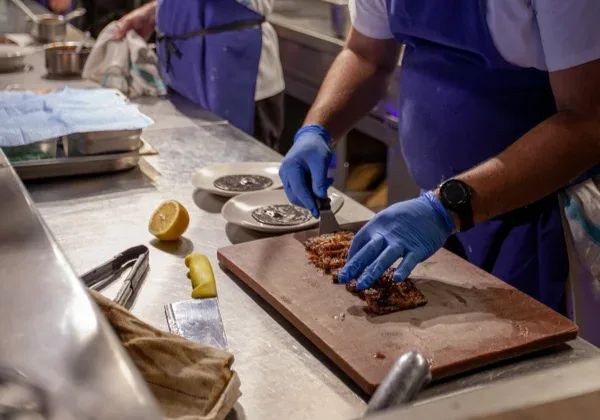 "Flipdish has been fantastic in enabling us to reach out to people who potentially we may have missed in the past."
Get In Touch
Own your customer data and build your business
Any retailer knows that data is their most important asset. With Flipdish, you have the insight to make the right decision every time.

Get to know your customers as individuals, and tailor their experience accordingly. Find out which items are popular, and which ones less so. Identify areas for future expansion based on existing order patterns. It's all possible.
Marketing campaigns to drive acquisition and loyalty
Flipdish allows you to get close to your customers with out-of-the-box loyalty, re-activation and acquisition campaigns, each of which can be customised to your own specific requirements.

Delivered via push notification or SMS, our campaigns are proven to generate long-term loyalty and make a real difference to the bottom line.
Easy to integrate with your existing systems
Flipdish's open API means that whatever your using to manage inventory, integrating it with your online ordering platform is easy
Learn more
Fast, simple menu editing
Edit your menu directly in the Flipdish Portal. It takes seconds to add, remove or change items, giving you maximum control over your business and enabling you to respond fast to changing circumstances.

But if you want us to do it for you - that's OK too. Our menu team is here to help, at no cost to you.
Want new customers? Flipdish Managed Marketing can help
Our team have helped thousands of food businesses build their customer base and grow their brand: and we can do the same for you.

The Managed Marketing team build campaigns across search, social media and even SMS and email, to bring new customers to your door and existing customers back for more.
Talk to sales and get started today
It's easy to get started with Flipdish. Talk to us today and start building your food business with our integrated online ordering and marketing system.