Meet The Team: Customer Success Manager, Arjan Govaard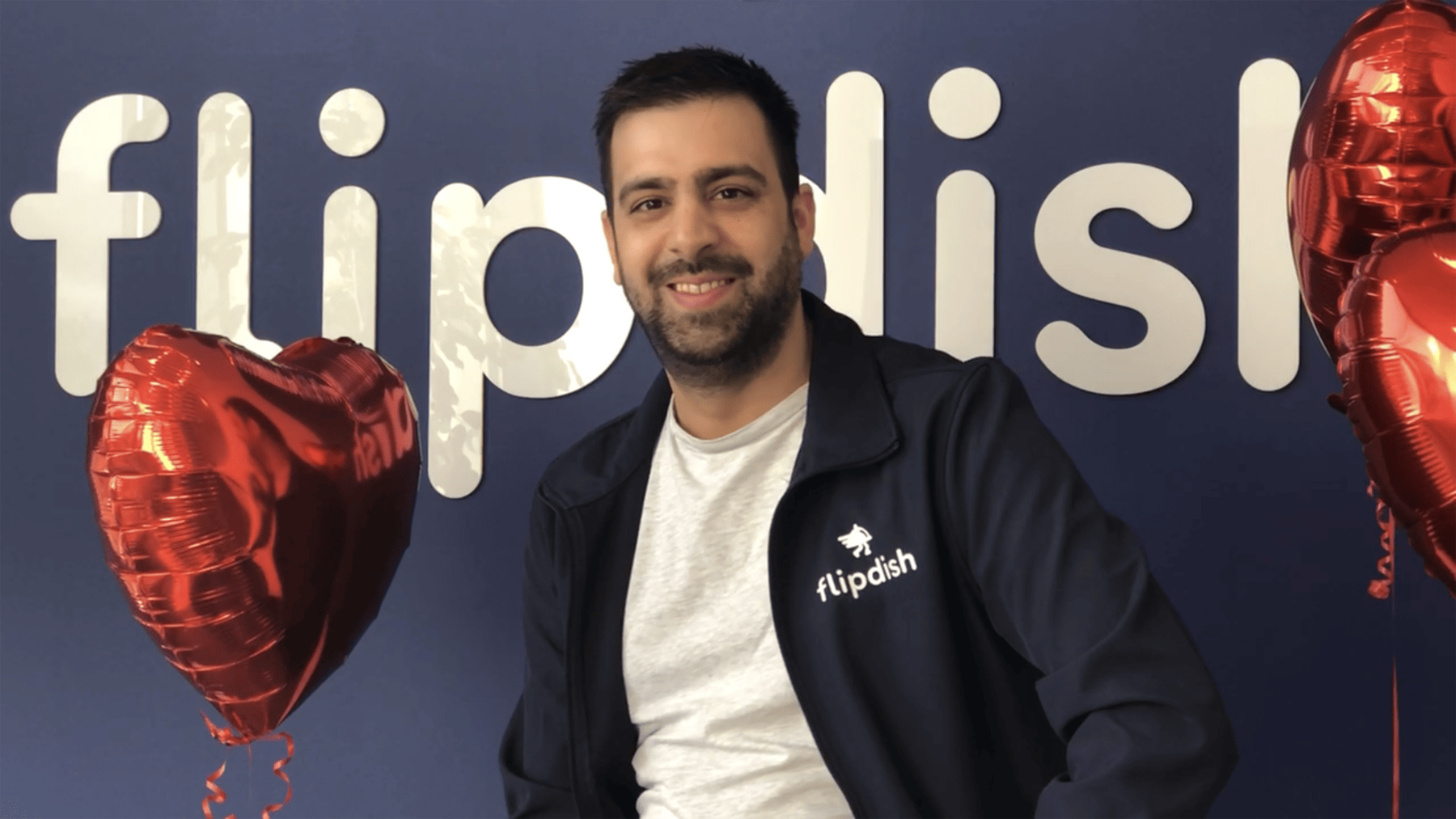 Name: Arjan GovaardPosition: Customer Success Manager / Integrations Manager.Years (or months) with the company: 1.5 years
Nationality: Dutch
Languages: English and Dutch
Favourite takeaway food: Chinese / Thai


What does a CSM do?

"Good question! The title gives it already away I guess. Our team makes sure that our customers are happy and successful with the Flipdish products they are using. We help them in every possible way to make sure they use Flipdish correctly and get most out of it. We share a lot of industry knowledge with our customers that can help them make more sales and whenever they get stuck we are there to help them. I think the most important part of the job is to keep the relationship with our customers. The customer has always someone to talk to within Flipdish no matter if it is about some problems they are facing or if they are looking for tips. It is up to us to give them the best advice and follow up with them. That makes the whole relationship working."


What do you love about your job?
"What's not to like? I work together with a very diverse set of customers, they all have different needs and goals and being able to help them to grow their business is one of the best things we can do for them. Not a single day is the same when you are a CSM for Flipdish, I could easily be working hours on getting their menu's optimized just because I like them (not that I like it that much) and at another moment I am talking strategies on how we can expand their business and how Flipdish can help them. I am actually writing this in the middle of the COVID-19 crisis where our customers rely on us more than ever and it is very satisfying that the whole Flipdish team is working extremely hard to help the customers adapt to situation and help them in making the changes needed to keep their business running.I am their first point of contact and nothing feels better than a simple "Thank you" from the customer when you made sure everything is set up as discussed in a timely manner. "


What are some of the key challenges your customers face?
"The key challenges my customers are facing are the high costs of 3rd party food platforms and the "power" they have. They kind of can't without them as they also bring in business but with the high costs the margins are lower for the restaurant. Another thing they face a lot is the fact that they don't have access to the customer data. You can have a 1000 orders a day through a 3rd party but you are never able to use those orders and customers to plan a marketing campaign on. Another challenge I sometimes hear is that they are looking for features we don't support."


How do you help them overcome these challenges?
"We have marketing tools in our system to reward their loyal customers, and they can also get in touch with us if they want to do a marketing campaign or if they need flyers. I always discuss with them ways of getting more customers to their own website and once they are a customer we can look at rewarding them, so they don't go to the 3rd party food portals anymore.
When it comes to features it is sometimes a bit more difficult. Our product team listens to us and helps us to develop features that are in high demand but sometimes it is not that easy to have a feature enabled for 1 or 2 customers. Luckily the CSM team is very creative and together we almost always find a workaround that works for the customer. I truly can't remember a time that I was unable to offer an alternative or workaround to the customer that didn't work for them."


What's a typical day like for you?
A typical day looks like no other day. As I wrote before I have diverse customers and diverse tasks I need to do. The only typical thing I have is that I have set meetings in my calendar, that could be with colleagues, partners or customers but it is important to have times reserved for this kind of meetings otherwise you get lost in emails, slack messages, WhatsApp messages and so on. Basically one of the reasons I like my job is that there is no typical day.


That's

why

I

joined

Flipdish

- and

why

you should too. Come work with myself and the rest of the Customer Success Team in Dublin, London, Paris, Berlin, Barcelona and New York. We're looking for talented teammates to help us grow. Take a look at all of our open roles on our Careers page.